Undertale Wiki
Welcome to the most informative encyclopedia on Undertale!
We are currently maintaining 316 articles and 1,055 files, and you can help!
Please be sure to thoroughly read the Rules and Guidelines before you begin editing.
This wiki recommends refraining from reading most, if not all, of the articles in order to avoid spoilers unless you've reached all three Endings.
About Undertale
Undertale is a role-playing game where you don't have to kill anyone! Undertale was created by Toby Fox and was released on September 15, 2015. The demo can be downloaded and played from the official site for free, and the full game can be bought on Steam.
Want to Help Out?
Feel free to add anything that's relevant and accurate to pages. Anything that is added that is false will be removed; if you add information, back it up. Please do not make any unnecessary changes to the wiki. To avoid adding incorrect edits, please read and observe the Rules & Guidelines. If anyone is caught vandalizing, they will be immediately banned.
Poll
What is your favorite boss theme?
See more at the Poll Archive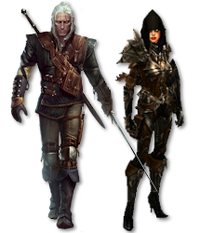 RPG Games
Go to these sites for info or for help with your own wiki!
AdventureQuest • Agarest War • Arcanum: Of Steamworks and Magick Obscura • Baldur's Gate • Biomutant • Dark Souls • Deus Ex • Diablo • Divinity • Dragon Age • Dragon Blaze • Dragon's Dogma • Elder Scrolls • Expeditions: Viking • Fable • Fallout • Faster Than Light • Fate/Grand Order • Five Nights at Freddy's World • For Honor • Grand Chase • Hyper Light Drifter • Ib • Legend of Heroes • Mass Effect • Might & Magic • Onmyoji • Shadowrun • SpellForce • Summoners War • Tales of Erin • Tom Clancy's The Division • Torment • Undertale • Wasteland • The Witcher
Want your community included? See how!
See all of our RPG gaming wikis!